Farther down street, almost hidden amongst trees, there are two potteries, both creating first class ware with highly original designs. We visited works and showroom which bear extremely unlikely title of Jack O'Patsy. Its genial proprietor, Pat Collins, derived name from an Irish-sounding Italian one, Giacapazzi. You can watch magical skill of potters and enjoy a cup of tea there, too. Across path is workplace of Stephen Pearce, designer and producer of long-established Shanagarry ware.
Proceed down street, past Post Office and across crossroads for a first encounter with seaside. It's a romantic spot: miles of strand cut off from modern world by sand-dunes, with distant horizons and a picture-postcard island with a lighthouse. The island is one of two lying off Ballycotton, which you find by following coast road to west.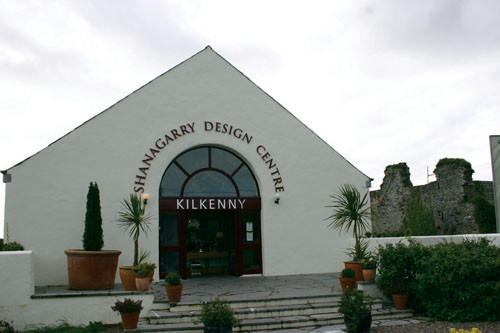 A fishing village where houses large and small climb over rocks above busy harbor, Ballycotton is famous both for sport fishing and for bird-watching. Well-appointed boats take determined fisher-folk far and wide, while others try their luck from pier or nearby cliffs. Since 1858, generations of Ballycotton lifeboat crews have carried out a succession of incredibly dangerous rescue operations under conditions which are hard to imagine on a calm summer's day.
From Ballycotton follow well-signposted, switchback Coast Road for 15 miles (24 km) where you may turn right at T-junction to visit Knockadoon, another headland with another island. Then you go north for Youghal, a harbor town positively seething with history, which it combines with an abundance of choices of good food and miles of golden strand. Find a parking place for your car, perhaps beside one of two little harbors, and savor delights of town on foot.
Youghal began its life as a seaport in days of Vikings, who took advantage of shelter provided by hills on either side of bay. At head of bay, broad River Blackwater meets sea and that provided settlers with something of a highway inland. But today's town really began when building of walls that still surround it was commissioned in 1275.