The city center is well covered by birds of many different hues, although pidgeon and seagull would be most numerous. There is also scavenging urban fox – one particular fox "rejoices in prestigious address of 1 Grafton Street (our most fashionable boulevard). It lives in garden of Provost of Trinity College, and patrols Grafton Street at night, making its way as far as St. Stephen's Green, if necessary, in search of food." The proliferation of restaurants and food outlets in area provides substantial and varied eating for such creatures.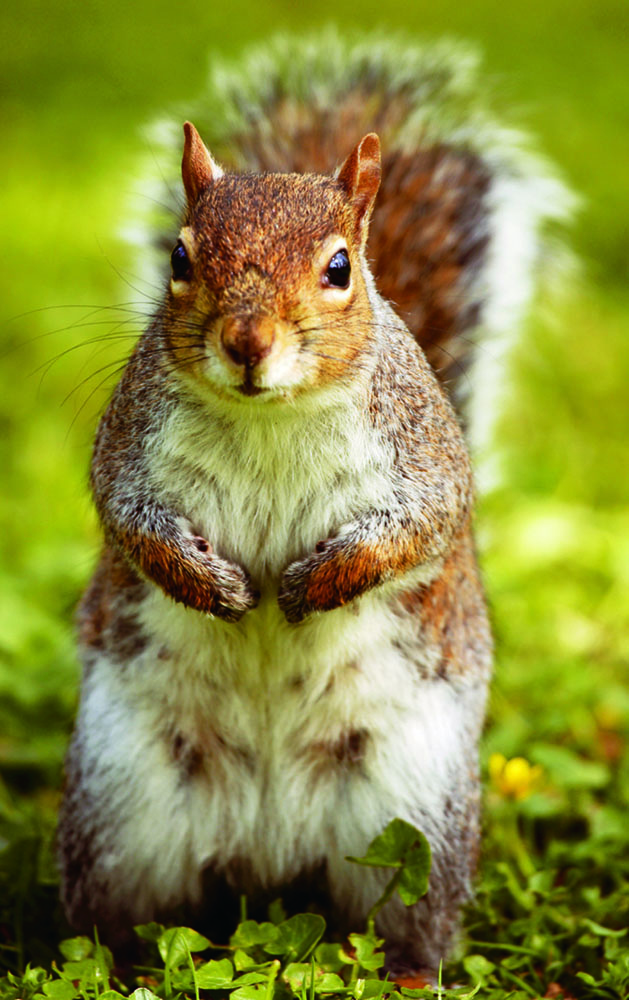 The grey squirrel is to be seen all over Dublin. This brash creature is a native of North America, and story goes that when a basket of six grey squirrels, offered as a wedding present at a society wedding in Longford in 1911, was opened, squirrels shot out and escaped into nearby woods. About thirty years ago they reached Dublin, and are displacing our native red squirrel, because greys can eat a range of foods including unripe acorns, whereas reds can only eat ripe acorns.
Dubliners and visitors alike are fond of eating Dublin Bay Prawn, an excellent delicacy, but completely misnamed. It's not a prawn – it's a small lobster – and it never lived in Dublin Bay. These shellfish live in burrows below seabed, are hunted by cod, ray and dogfish, and caught with bottom trawling nets. They occur in Irish Sea, off west coast of Ireland, and all way from Iceland to Morocco, but Dublin claims them as their own.
Éanna Ní Lamhna wrote text of Wild Dublin, from which these excerpts are taken. Trained in botany and microbiology, she is author of several popular wildlife books. She has been president of An Taisce, national trust for Ireland. Photographer Anthony Woods, who provided images, has worked with Irish and international magazines, and his photos have illustrated a number of books, including Between The Mountains and The Sea.